How about something light and sweet today?
You just take 1/4 cup of blueberries and crush them up in a bowl.
Throw in some more blueberries…
Sliced strawberries and raspberries…
Mix them up…
Now cube up some angel food cake and put a few pieces in the bottom of a serving glass.
Throw on a layer of berries
A little drizzle of chocolate.
Some fat free Cool Whip… and repeat…
Yum!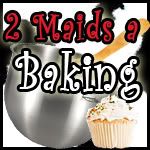 Links featured on GOODEness Gracious are often affiliate links. GG often receives products for free to review. GG opinions are however very much Cris' own. Just try to get her to say something she doesn't believe in… dare ya 😉 If you have any questions about the products or recommendations found on this blog, just pop us an email 🙂