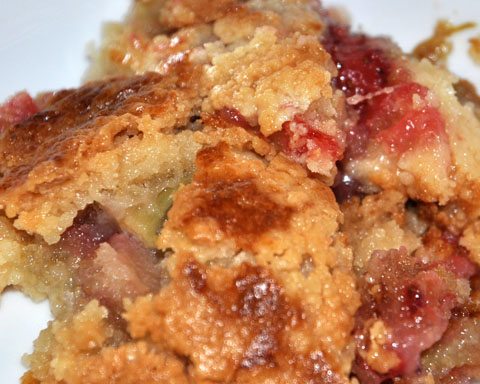 After whipping up those yummy Strawberry Rhubarb Pies, I had just enough fruit left for another recipe, so I turned to my long lost but not forgotten cookbook project…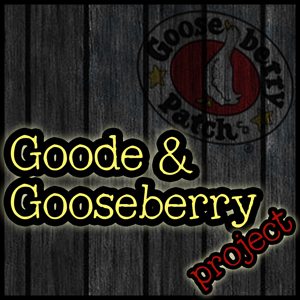 It turns out Mom's Favorite Recipes had a Rhubarb Robin recipe sitting right there waiting for me to bake 'er up…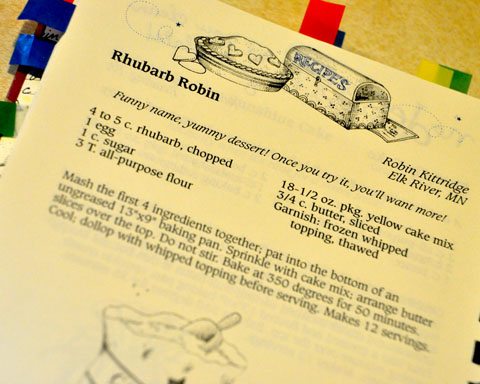 So, of course, I had to oblige (with a couple little tweaks).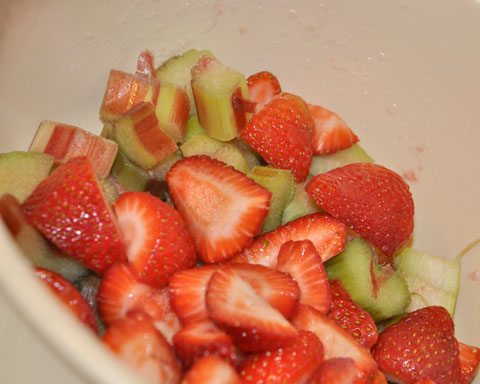 I had about 3 cups of rhubarb left, so I combined that with 2 cups of strawberries.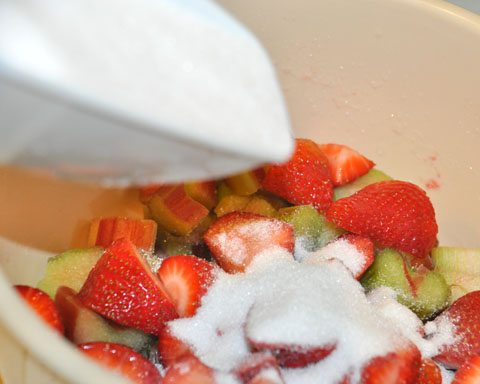 Add 1 cup sugar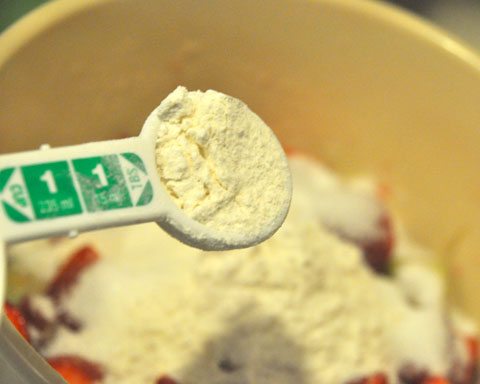 3 T flour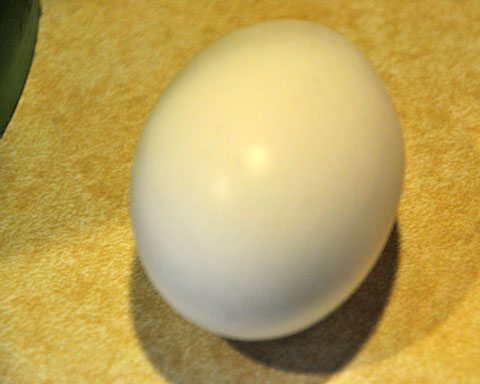 And 1 egg and mix 'er up…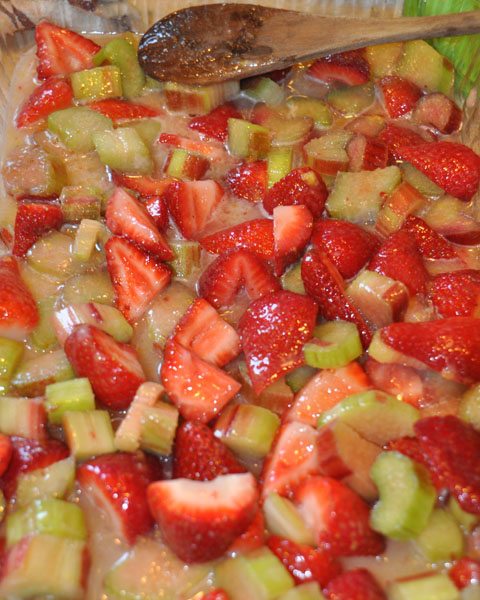 Pour that lovely sweet mixture into a 9 x13 pan.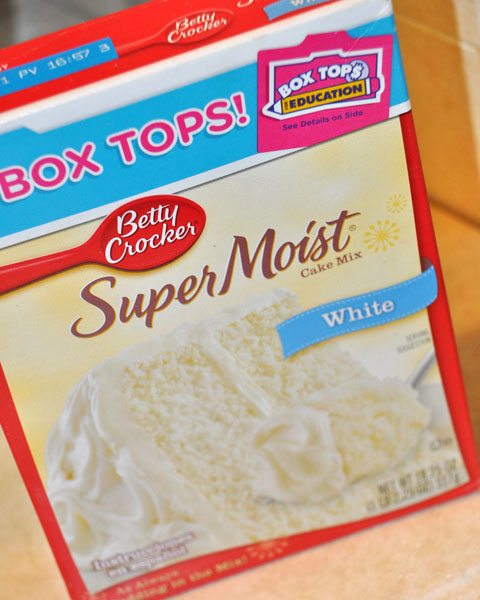 Now take your favorite cake mix. The recipe calls for yellow cake mix, but I had a white cake mix on hand… and don't tell anyone, but I much prefer white cake mix anyhow.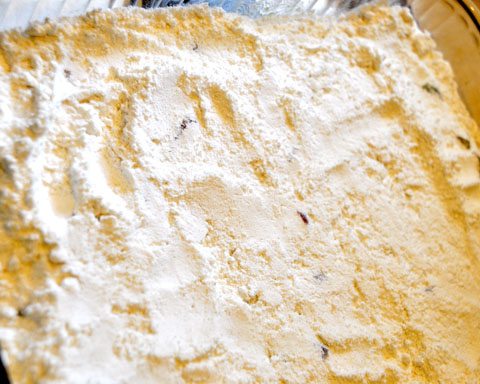 Now slice up 3/4 cup of butter on top… hello Paula Deen…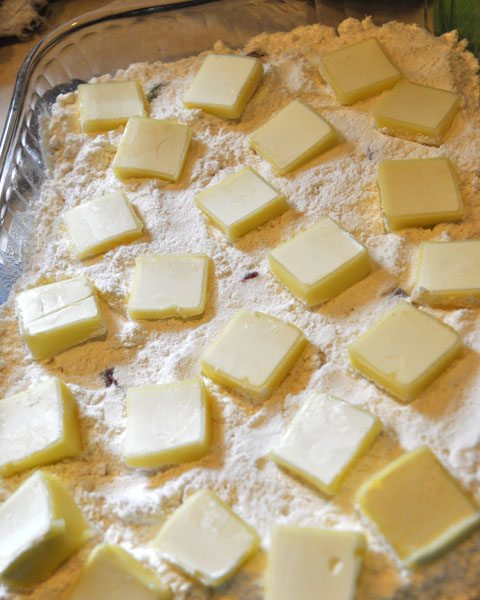 Now bake 'er up golden brown at 350 degrees for about 45-50 minutes.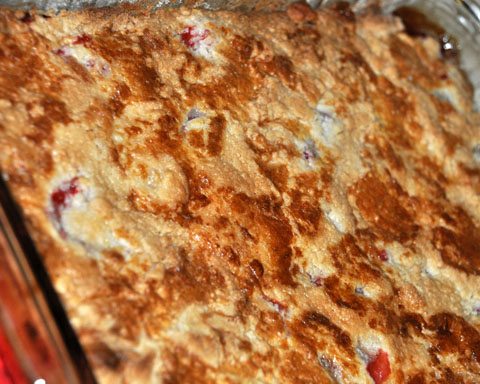 Yum, yum, YUM-MO!
Strawberry Rhubarb Robin
Recipe adapted from Gooseberry Patch's Mom's Favorite Recipes. For more food and fun, visit GOODEnessGracious.com
Ingredients
3 Cups Sliced Rhubarb
2 Cups Sliced Strawberries
1 Cup Sugar
1 Egg
3 T Flour
1 White Cake Mix
¾ Cup Sliced Butter
Instructions
Combine first four ingredients.
Pour into 9 x 13 pan
Sprinkle cake mix on top
Slice butter on top
Bake at 350 degrees for 45-50 minutes until golden brown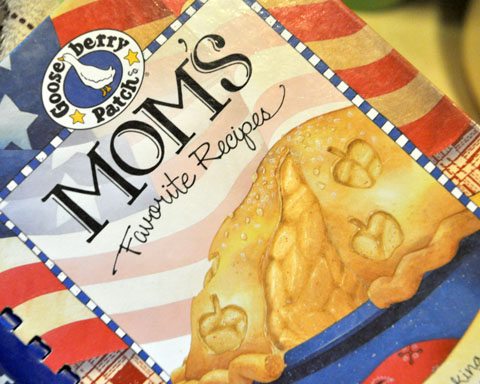 If you want to check out the other yummy recipes from my project, check out this great list!
About Cris
I am the mama behind GOODEness Gracious and the owner of Cris Goode Solutions.Here at GOODEness Gracious, we like to keep it light and fun as we cook up family meals, share our super mommy secrets and chat it up about the GOODe life:)So come on in and sit a spell.