Monkey Bread Muffins (single batch)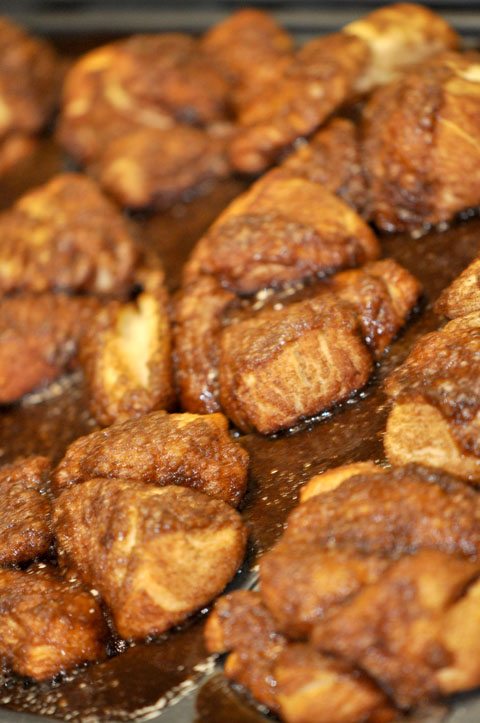 ½ Cup Butter
1 Cup Brown Sugar
3 T Cinnamon- divided
½ Cup Sugar
2 Tubes Grands Jr Biscuits
Melt butter in a saucepan
Add Brown sugar and 1 T Cinnamon until sugar melts. Set aside.
Take 2 T Cinnamon and ½ Cup sugar and place inside a gallon sized baggie.
Shake until combined
Cut biscuits into fourths and then toss in baggie to coat.
Take coated pieces and divide evenly among 2 muffin tins lightly sprayed with vegetable oil
Divide butter mixture among muffins by pouring over top of each muffin.
Bake at 325 for 15 minutes
Let muffins sit for 5 minutes before turning them out of the pan to cool.
Recipe by
GOODEness Gracious
at https://www.goodenessgracious.com/monkey-bread-muffins.html